SEA RESEARCH AND CETACEANS MONITORING
We sustain nature and we educate
people to protect it.
We work with public institutions, universities and research centers of Tuscany actively participating in national and international programs of scientific research.
We follow projects to monitor cetaceans and control pollution levels of their natural habitat.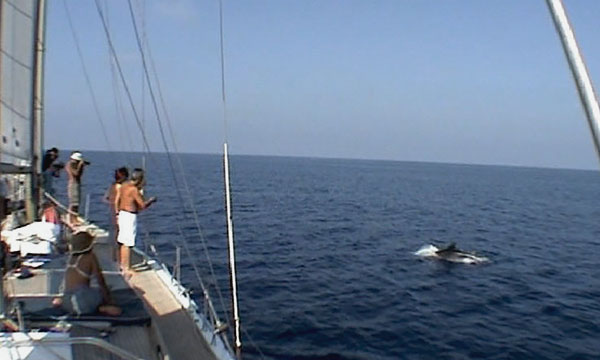 WHALE WATCHING
We have been dealing with the monitoring of cetaceans in the waters of the Tuscan Archipelago for many years.
We do this thanks to the work of our volunteers, who on board the Alba ship have the main objective to identify and conduct a census of the various species of cetaceans in the Sanctuary of the Pelagos Cetaceans.
Our work began in 2005 with the BiomarT Project, promoted by the "La Specola" Zoological Museum in Florence, and then continued with the BaleMare Project, promoted and realized entirely by us, Pelagos, in collaboration with the Associazione Mediterraneo Onlus , which also aimed at scientific divulgation and environmental awareness.
After BiomarT and BaleMare, from 2010 to 2012 we carried out the Gionha Project working with Oceanomare Delphis and the "La Specola" Zoological Museum in Florence.
With the Gionha Project we promoted the protection and enhancement of the sea of the Pelagos Cetacean Sanctuary and we assessed the impact of men on natural habitats, as well as continuing the work of monitoring marine fauna.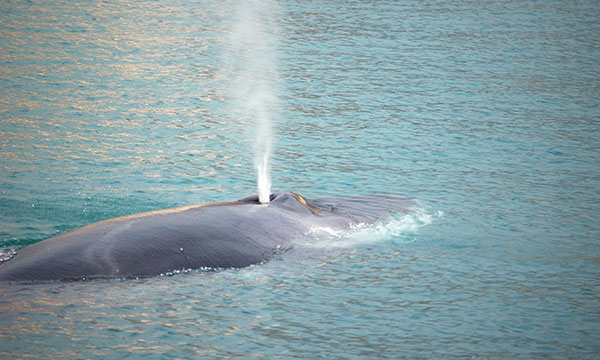 TUSCANY DOLPHIN PROJECT
Since 2013 we launched sea campaigns and whale watching cruises to monitor cetaceans in the waters of the Tuscan Archipelago together with Oceanomare-Delphis and the Opificio ASD.
We set up research fields aimed at collecting data on the distribution, behavior and habits of whales and dolphins in our sea.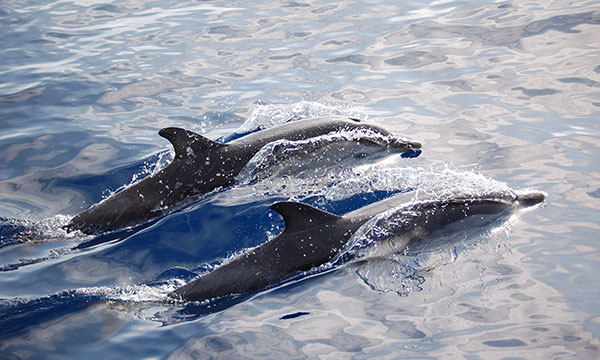 COLLABORATIONS AND PARTNERSHIPS
We work in constant synergy with institutions, universities and study centers throughout Italy.
Among our institutional partners there are the Tuscan Archipelago National Park Authority, the Province of Livorno, the A.S.L. of Livorno and the Tuscany Region.
We also work with the University of Florence, the Scientific Academy of Siena (also known as Accademia dei Fisiocritici), the Sea Environment Academy Association of Porto Santo Stefano and the Mediterranean Association of Livorno.