TUSCAN ARCHIPELAGO EXCURSIONS
We go through enchanting itineraries
and we want to share them.
We have the passion for open air life, and to carry out this passion we organize different types of activities. In addition to teaching and divulgation for schools and groups we also offer hiking, sailing, kayaking and mountain biking.
And we don't limit ourselves to the Tuscan Archipelago; in the low season we also accompany tourists in Sicily organizing trekking itineraries.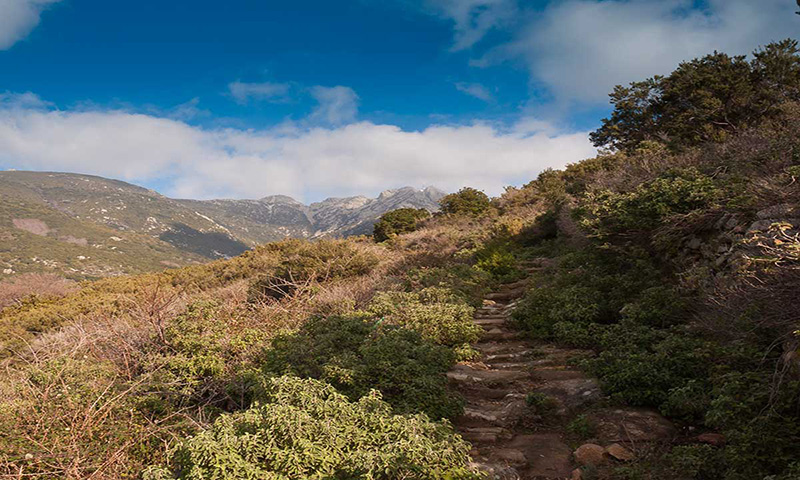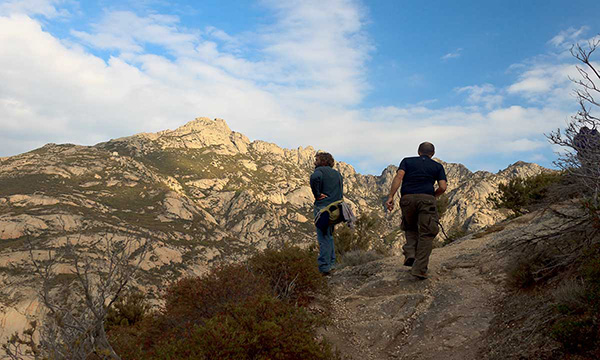 TREKKING
We organize walks along the trails of the islands of the Tuscan Archipelago.
We drive tourist groups to the discovery of our territory, proposing itineraries of various types and duration in respect for the rhythms of nature.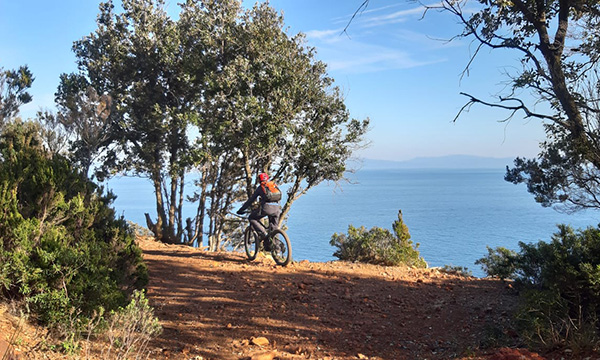 MOUNTAIN BIKE
We carry out Mountain Bike excursions along the trails of the Island of Elba and Pianosa by making bikes and equipment available. Our tourist offers go from day tours to weekly ones.
Riding a bike in a group in the territories of the Tuscan Archipelago can combine fun and sport.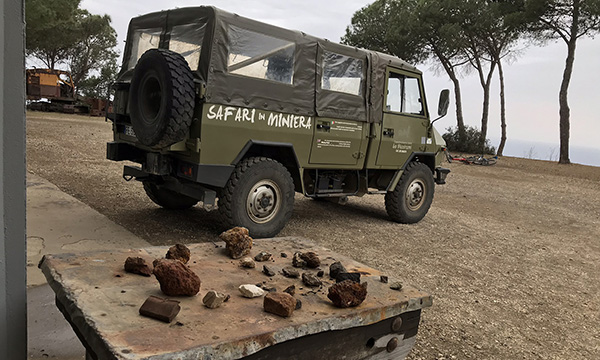 SAFARI IN MINIERA
Scopriamo paesaggi stupefacenti e dai mille colori grazie alla novità assoluta per la stagione 2019: il Safari in Miniera "Ocra e Magnetite".
A bordo di un mezzo militare faremo conoscere la storia mineraria e la geologia elbana in un avventura indimenticabile attraverso percorsi
off-road.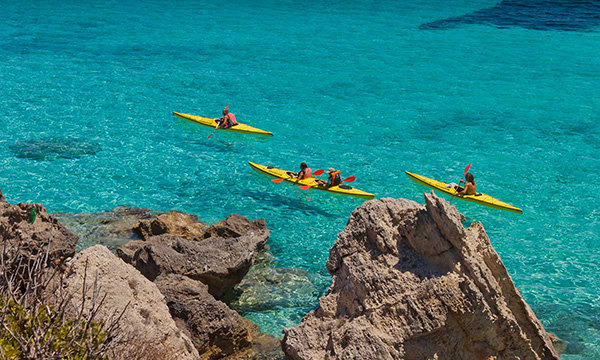 KAYAK
We show the beauty of the coasts of the islands of the Tuscan Archipelago organizing tours in single or double kayaks. We give the opportunity to choose routes of various length and difficulty, to discover the charm of places otherwise inaccessible.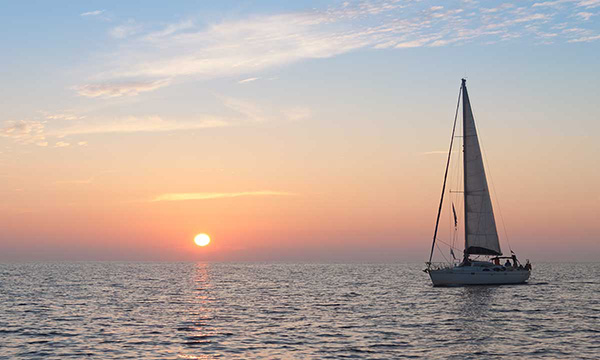 SAILING
We offer tours on a sailing boat in the sea of the Tuscan Archipelago.
To learn more about the seas of the whale sanctuary we combine our routes with activities such as snorkeling and whale watching, to fully immerse yourself in an exciting dimension.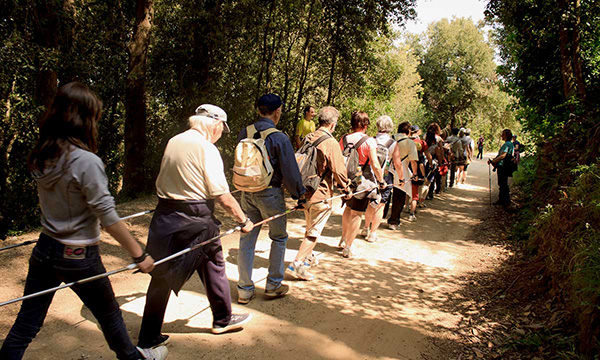 GROUPS
We provide our environmental guides to those who want to discover the islands of the Tuscan Archipelago, doing any type of outdoor activities. We customize the programs according to the requests and needs and we apply discounts if the groups exceed 15 persons.